PBIS Rewards reviews from teachers and administrators that use PBIS Rewards in their school.
"Thank you for a fun, informative expedition (bootcamp)! "
Lisa Miles, Student and Family Specialist
Navigator Upper Elementary
"With the PBIS Rewards App our school's positive acknowledgment rate increased from an average of 22 times per student last year to an average of 300 times per student this year. That means that there was a 1264% increase in how frequently students were acknowledged for doing the right thing!"
Jeremy Lavender, School Counselor
Riverview Elementary School
"Great virtual conference! "
Theresa Hennessey, 2nd Grade Teacher
Bloomington Elementary
"Excellent conference - very informative and engaging"
Alexandra Deremer, PBIS Coach
Green Sea Floyds Middle and High School
"I was able to attend some sessions on Tuesday, and I've been watching the recordings and this is one of the best conferences I have seen in quite some time. Thank you so much! "
Michelle Papa, Principal
Richard Butler Middle School
"Amazing conference!"
Lisa Canales, 5th Grade Math Teacher
Bloomington Elementary
"I can't believe this is almost over. This has been one of the best conferences I have ever attended!"
Lenora Broome, Science Teacher & PBIS Committee Member
Jones Middle School
"We are experiencing much success with PBIS Rewards! Everyone is loving it and it is making a positive impact on our school culture."
Dr. Ann Finney-Williams, Assistant Principal
Pinevale Elementary School
"I have really enjoyed each of the presentations! I'm so glad I decided to attend the conference. Excited about tomorrow's sessions! "
Amanda Brooks, Mathematics Instructor
Oak Park High School
"Excellent from start to finish. I am so excited about the possibility of our school having PBIS Rewards. "
Samantha Vivian-Beck, Crisis Resource Teacher
Twain Middle School
"We love using PBIS Rewards at our school! Truly a game changer!"
Amanda Bradford, Assistant Principal
Riverview Elementary
"The sessions and wonderful presentations made me feel refreshed and motivated to start next school year!"
Kaila Mendenhall,
Darby Schools
"I gained lots of new ideas and resources and inspirations!"
Carin Carter, 2nd Grade Teacher
Bloomington Elementary
"PBIS Rewards has made it possible for me to strengthen relationships with my students."
Lori Stahl, 8th Grade Teacher
McGary Middle School
"It always refreshes me at the end of the year. Positive, uplifting, and presents new ideas for positive behavior reinforcement to use next year."
Brent Russell,
Springtown Intermediate School
"I felt inspired & motivated. I am so eager to take the information & excitement that I received from the conference & share that with my peers! This was an amazing experience. I am so excited to attend next year's PBIScon! Thank you so much for all the two day experience! "
Christina Babicz,
Forbuss Elementary School
"This program has allowed consistency across the entire school! Teachers are speaking the same language and it motivates our students!!!"
Jamie Malchak, 4th Grade Teacher
Danbrook Elementary
"Amazing Conference! Grateful to my District, Meriwether Co for making it possible for our Team to attend! "
Kim Grigley , PBIS Coach
Unity Elementary School
"I loved the emphasis on culture and how to build that with all stakeholders not just students but staff, parents and community members."
Elizabeth Saari,
Gem Prep Pocatello
"Thank you! I have been very impressed with the help and how hands-on you are... AND how much you seem to "read" our minds on what we would like to have.""
Jody Williams, Principal
St. Lawrence School
"The speakers were ALL excellent! I re-watched the sessions I had originally seen, and I watched all the other sessions as well. I loved that everything was recorded! I wrote down and shared so many suggestions with members of my school and district teams, to improve our PBIS program. I've been implementing PBIS for over 20 years, and I always learn something new. "
Karen Madden,
Brookwood Elementary School
"Great training! I did not know that I could do all of these things through the PBIS platform! "
Bill Johnson, Teacher
Cass High School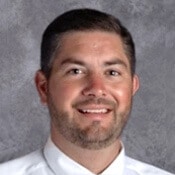 "PBIS Rewards has been a game changer for our school. This program has allowed us to streamline the PBIS process, giving us more time to focus on the positive behaviors. Staff members and teachers love the ability to give points at any time. Students love their online account where they can see what they have earned and what they can spend it on. Parents love that we are rewarding the positive behaviors in our school. We look forward to our continued partnership with PBIS Rewards and our continued success with positive behavior!"
Ryan Lauber, Assistant Principal
South Ripley Elementary School
"Our students and staff really enjoy PBIS Rewards. It has a great effect on student accountability and reminds us all to focus on the positive. This program is something I wholeheartedly support."
Courtlon Peters, Dean of Students
Anderson Elementary
"This was amazing and worth the entire cost of conference! "
Jamie Smith, Discipline and Attendance Coordinator
Dayton City School
"Our school has tried more punitive forms of behavior redirection in the past, without success. We enjoy the PBIS Rewards system because it encourages students to focus on positive behaviors to accumulate points in their PBIS account. Our students look forward to the days they get to buy items and events. The students are also learning budgeting skills with their purchases in the PBIS store."
Ted Whitehead, Assistant Principal
McNair Middle School
"This is an amazing program--the missing link at our school. "
Lisa Horsley, Assistant Principal
Page Middle School
"Yassss!!! This was AMAZING!! "
Shelby Gomez, 3rd Grade Teacher
Holleman Elementary
"Thank you so much for your support. You are absolutely part of our community and are helping make our school a wonderful place!"
Jennifer Appel, 6th Grade LA/SS Teacher & PBIS Team
Enterprise Middle School
"Our high school has tried many different tools to help reinforce positive behaviors, with varying degrees of success. We started using PBIS Rewards in our classrooms and it has been a lifesaver. Our kids are excited to know how many points they have accumulated, love to buy items in our store, and appreciate being positively recognized in a quick, easy, and meaningful way."
Kristine Eichholz, Principal
Harwood Career Preparatory High School
"This Expedition (Bootcamp) is the perfect introduction or review for any staff, administrator, school or district on PBIS. Everything from the instructors to the course content was top notch!!! I recommend this with no hesitation. "
Sherry Tellier, Teacher/PBIS Committee
Highland-Goffe's Falls Elementary School
"We have been a PBIS school for several years. Our program lost its enthusiasm and we had an increase in negative behaviors. Since implementing the PBIS Rewards program, we have seen a huge impact on students. Positive behaviors have increased, and students have felt empowered with the ability to make purchases. It has been a huge success for us!"
Jennifer Scoggins, PBIS Rewards Coordinator
Model Middle School
"PBIS Rewards has been a great Tier I tool for our students and staff. Our students really responded to the adult-like concept of the student ID functioning like a debit card. This has led to fewer discipline actions to follow up on. And with all of that, the cost of PBIS Rewards is equal to the cost of a paper-based system and it alleviated the challenges we faced with a paper-based rewards system."
Le'Andra Myers Fitzpatrick, Instructional Facilitator and Administrative Intern
Shaw Middle School
"Such a great 2 days!! Thank you!!!"
Karin Lemke, ELAR Teacher
Kahla Middle School
"Our school has implemented PBIS for a few years, but was struggling. Now, I have a renewed inspiration to activate and take the horse by the reins and run. Each session gave me the guidance or information needed to use PBIS on our campus with fidelity."
Diane Hively,
Castro Middle School
"I didn't KNOW I needed this conference...but WOW! Inspired. "
Cassandra Carlyle, First Grade Teacher
Jones Elementary
"In tears thinking about how I wanted to quit teaching after 20 years because I was starting to think it's not worth it. You are reminding me why it's all worth it!"
Christine Makselan, Science Teacher
North Ridgeville Academic Center
"I loved the format of the expedition (boot camp)! It was great being able to absorb the information at my own pace. "
Kathleen Scott, School Counselor
Asa Phillip Randolph Elementary School
"I like the variety of speakers. I also learned so much about PBIS!!! I feel so energetic about it and I can't wait to go and tell my summer work group all about it as we are gearing up to start PBIS this school year!!"
Pamela Shedd,
Pentucket Regional School District
"The data the we get in PBIS Rewards has been very helpful. I can get a sense of where the school is going, identify and monitor behavior patterns, and it promotes accountability. The system has helped cultivate a common language and consistency throughout the entire school. Our team is really empowered to think about what we CAN DO because of the improved culture. Thank you PBIS Rewards!"
Hannah Carlan, School Counselor
Rockingham Middle School
"Let me thank you for being such a great company, having a great product, and for always being so responsive in your development and customer service efforts. PBIS Rewards is a superior EdTech product on the market today."
Anne Cordaro, PBIS Internal Coach
Rialto High School
"One of the best conferences I have ever attended!"
Key Bernard, Academic Dean of Students
East Baton Rouge Parish School
"The energy from each presenter, which left me with a feeling of being energized, supported, and informed. I'm looking forward to the next conference. "
Naomi Patterson,
Alpha Academy
"We learned so much! I haven't left a PD smiling and so excited... until now!"
Allie Olson, Teacher
Mechanicsburg Exempted Village School District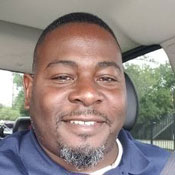 "The training was awesome! Thanks for everything!"
Kevin Jackson, PBIS Manager
Houston ISD
"I like the fact that it was virtual, yet extremely engaging!"
Natalie Pope,
Rusheon Middle School
"I want to say thank you. In a building and administration that is trying, but needs more training itself (both colleagues and administration, not just building level), this work and these speakers were greatly influential in continuing to push me and my colleague that attended this year. Thank you again for providing a platform for us to attend and provide us with take-aways that we can utilize right now. I hope my colleagues, building administration, and at the district level can find time to go through an opportunity like this. I will spread PBIScon as much as I can! Thank you thank you thank you!"
Alicia Brock,
James Van Allen Elementary
"Just wanted to say I have been in education for 30 years and never felt so supported with any program. Thanks PBIS Rewards support team."
Paul Press, Vice Principal
Arroyo Seco Academy
"Since the inception of our adoption of PBIS Rewards, we began an end of year reward incentive for our 8th-grade students. All students with no discipline from 6th through 8th grade will receive a free trip to Holiday World in Santa Claus, IN. Our 8th-grade class, who started with PBIS Rewards in sixth grade, has the highest number of students eligible for the trip. I contribute this success to the implementation of PBIS Rewards."
Shona McLaurin, Student Support Coordinator
Kenwood Middle School
"Amazing conference!! I learned so much in these 2 days. I plan to go back and re-watch several sessions because they were packed with so much great information!"
Megan Garcia,
Pecatonica Elementary School
"Thank you so very much for the wonderful PBIS Expedition (Bootcamp) training! Kindly relay to the entire team, our gratitude for the depth of information shared in a well organized and executed conference. We are most grateful! I look forward to implementing many of the strategies gained this school year, thanks again!"
Anna Marie Gordon, Assistant Principal
Juanita Gardine Elementary School, U.S. Virgin Islands
"PBIScon23 was amazing! I am so glad that I did not miss out on the opportunity to be reminded why I am a School Counselor. I can't wait to apply the information I received from all of the wonderful speakers in the upcoming school year."
Dominick Rayson,
California City Middle School
"With using PBIS Rewards, our students see their points like a bank account and figure out what they can or cannot afford at that time. We are also seeing kids being generous and buying items for friends just like the might do in the real world with their own money. We have had great success with PBIS Rewards and are excited to see what next year brings!"
Leah Howes, Encore Tech Ed/Computer Teacher
Harrisburg North Middle School
"PBIS Rewards has been an instrumental resource as we have implemented PBIS in our High School. The ease of setting up student and teacher accounts, tracking points, redeeming points, and using the reporting features makes the program very simple to use and allows us to focus our efforts on other aspects of PBIS implementation. We even use PBIS Rewards to "check in" students to other school events using their student ID cards. Further, the support team at PBIS Rewards is phenomenal and very responsive. PBIS Rewards has been a great user experience for us!"
Jennifer S. Haas, M.Ed., High School Principal
Eastern Lebanon County School District
"My teachers now have a tool to use to reinforce positive behavior, which is better than just teaching concepts. They are much more relaxed and in control of their classroom environment with PBIS Rewards."
Dr. Houseal, Principal
DAFFODIL Preschool
"This was a wonderful course and all of the trainers are amazing! Thank you!"
June Monroe, Teacher/Data Analyst
Dr. Claude G. Perkins Elementary School
"Thank you so much!!! Feeling so inspired!"
Erica Wilson, 6th Grade ELA teacher and PBIS Coach
Grovetown Middle School
"Very well put together! The live webinars were engaging and not too long. Thank you!"
Cassandra Betts, Teacher
P.J. Gillen School - Canada
"Thanks for sharing. I'm leaving with tons of ideas for implementation."
Bridget Nevels, Director of Student Support Services
DeSoto ISD
"We love PBIS Rewards and feel that it is very efficient and user friendly for providing students positive behavior incentives. Thank you!"
Mandy Stout, Physical Education Teacher
Haverhill Elementary School
"Our school site needed something that would unify the different classes and grade levels. PBIS Rewards was so easy and user-friendly that all of our teachers were able to use it! This year we added the teacher recognition with the Workplace Rewards for Rewards store and the referral system. Our teachers and students love PBIS Rewards!"
Shontoyia Gilliard, Teacher/ PBIS Internal Coach
Elizabeth T. Hughbanks Elementary
"I loved the format! I loved it online! Keep the enthusiasm. The format allows such flexibility in participation. I appreciate the access to recorded sessions so I can go back for those I want to hear again or didn't choose. I plan on attending again. "
Toni Gallow,
East Guernsey Local School District
"PBIS Rewards Expedition (Bootcamp) is truly one of the most beneficial workshops I've ever been to. I learned so much and felt very engaged the entire time. THANK YOU!!!!"
Amanda Wengler, F.A.C.S.
Kelly A. Burlison Middle School
"PBIS Rewards has been amazing for Skyline Middle School! It is so much more than just rewarding students!"
Pete Metrinko, Athletic Director
Skyline Middle School
"Enjoying it and learning so much! PBIS Expedition (Bootcamp) with PBIS Rewards is a game changer!"
Jamie Carroll, Principal
Wayne Center Elementary School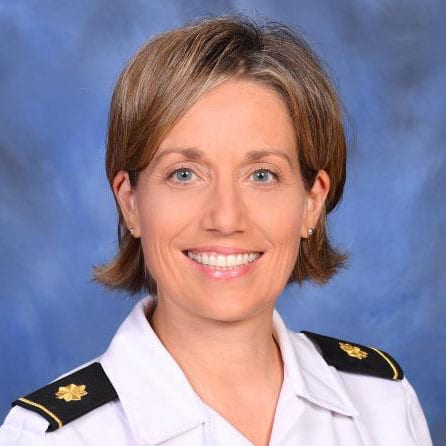 "Since Implementing PBIS Rewards, our students and teachers are more engaged in the PBIS process."
Becky Morris, Assistant Head of School
Sarasota Military Academy Prep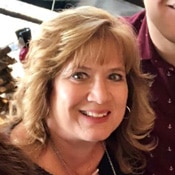 "PBIS Rewards is the BEST program to utilize if you are implementing PBIS in your school! HANDS DOWN!"
Pam Hanner, Assistant Principal
Kelly A. Burlison Middle School
"The PBIS Rewards app is fantastic and has become a way of being at my school. We were able to receive PBIS Gold recognition status for the state of Maryland!"
LaRon Martin, Principal
The Children's Guild
"This conference was absolutely amazing! I love the program and I am excited to go back to my school for our 1st year of implementation. The team was so energetic, knowledgeable and willing to help with every question. Lunch and snacks were amazing!"
Sparkle Smith, School Counselor
Heritage Middle School
"What a great opportunity to learn more about how to support our students through PBIS! Can't wait to share what we learned!"
Julia James, Special Education Teacher
Bear Creek Elementary
"Thank you for putting on a great training that could be easily completed from home. "
Jennifer Scott, Teacher
Columbia Elementary School
"I work with a lot of companies getting set up, but you guys have been by far the most helpful and responsive I have ever had the pleasure of working with to get an application running for my staff. When they walk into training, and everything works- it creates an immediate confidence and buy-in that we want."
Brian Sudderth, Instructional Technology Specialist
Riverwatch Middle School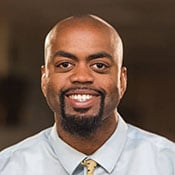 "PBIS Rewards has really supported our school University Pathways Public Service Academy with building an Aspirational environment for our students!"
Amen Rahh, Principal
University Pathways Public Service Academy
"PBIS Rewards has truly placed the focus on positive behavior within our school. Students are motivated by earning points and are often going above and beyond with positive behavior in order to maximize earnings. The implementation of PBIS Rewards has created an incentive system that youth are highly bought in to and are always wanting to know of their status in!"
Kenneth Walker, Director of Operations
Monument Academy
"In the last year, PBIS Rewards has changed how our building looks and uses the PBIS process. We love it and can't wait to continue celebrating students success!"
Carly Walrod, Personal Development/PE Teacher & PBIS Committee
North Central Jr. High
"PBIS Rewards has helped to drop our discipline referrals by over 50% in one year! Our students understand what is expected of them and are taking great strides to demonstrate positive behavior."
Dr. Mandy Barrett, Principal
Gravette Upper Elementary
"We are a unique setting and had a lot of specialized needs and you were fantastic about working with us, individualizing, and personalizing our interface just for us. We've had a wonderful experience with PBIS Rewards, thank you!"
Stacey Forrest, M.Ed., Director
Susan Wayne Center of Excellence
"PBIS Rewards has made it very easy for teachers and students to give and receive points. We have seen increased interest in our school store and it has made school wide events much easier to facilitate. Overall we have seen a positive impact at both the classroom level and school wide. We look forward to the continued use of PBIS Rewards and the possibilities that may evolve in the future."
Mary Lange, 8th Grade Teacher
Chute Middle School
"This training was great! I'm looking forward to implementing PBIS Rewards at our school site."
Dawn Callum, Program Specialist
Hazelton School
"The BEST lesson I have participated in, in a VERY long time!"
Michelle Johnson, 3rd Grade Teacher
Draper Elementary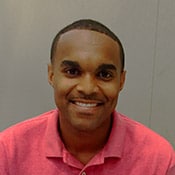 "PBIS Rewards helps to create respect for other staff. It extends authority beyond the teaching staff and places it in the hands of everyone who encounters our students. To use PBIS Rewards, each staff member must build relationships with the kids. Including our extended staff in this effort teaches respect for everyone, not just teachers."
Michael Hill Jr., Assistant Principal
Goldsmith Elementary
"We absolutely LOVE you guys. Our students, staff and parents love PBIS Rewards and we appreciate everything you do!"
Cody Duncan, Principal
Bon Lin Middle School
"By far the best conference I've ever attended! Wonderful job! Loved it! "
Sarah Thomas,
Houston Upper Elementary School