PBIS Rewards reviews from teachers and administrators that use PBIS Rewards in their school.
Aimee Lunsford, Principal
Flint Springs Elementary
"I just want to send some kudos to your customer service team. They have been so very kind and gracious during our PBIS launch. I have so appreciated the help. Thanks for all your team does to make PBIS Rewards such a great program! Our school is loving it!"
Leah Howes, Encore Tech Ed/Computer Teacher
Harrisburg North Middle School
"With using PBIS Rewards, our students see their points like a bank account and figure out what they can or cannot afford at that time. We are also seeing kids being generous and buying items for friends just like the might do in the real world with their own money. We have had great success with PBIS Rewards and are excited to see what next year brings!"
Lori Stahl, 8th Grade Teacher
McGary Middle School
"PBIS Rewards has made it possible for me to strengthen relationships with my students."
Jamie Malchak, 4th Grade Teacher
Danbrook Elementary
"This program has allowed consistency across the entire school! Teachers are speaking the same language and it motivates our students!!!"
Jaymi Johnston, 6th Grade Teacher
Washington Middle School
"One thing I love about the program is the ease of leaving it for a sub to use. I always print the roster (with the students' pictures) of each class I teach and the subs reward as needed. It provides them with an easier way to ID a child and reward for good choices. Plus, it keeps things consistent for the students. I also love the fact that the entire school is using the same system."
Mary Sargent, Assistant Principal
Conner High School
"We are beginning our 2nd year with the program. I will say that the staff and students LOVE the system. We used wooden nickels for the past 5 years and this is much more effective. As the admin, I can track staff and student usage. This is essential when evaluating the success of any PBIS program."
Dr. Ann Finney-Williams, Assistant Principal
Pinevale Elementary School
"We are experiencing much success with PBIS Rewards! Everyone is loving it and it is making a positive impact on our school culture."
Frances Ford, 7th Grade Science Teacher
West Hall Middle School
"Our students were excited to start the PBIS Rewards program when they received their name tags and lanyards. They ask daily how many points they have earned to stay focused on meeting their reward goal. It is such a joy to watch these children as they line up for lunch with excitement at the end of the week. We have had less discipline referrals since we started this program! It has been a great asset for our class."
Dr. Houseal, Principal
DAFFODIL Preschool
"My teachers now have a tool to use to reinforce positive behavior, which is better than just teaching concepts. They are much more relaxed and in control of their classroom environment with PBIS Rewards."
Mary Lange, 8th Grade Teacher
Chute Middle School
"PBIS Rewards has made it very easy for teachers and students to give and receive points. We have seen increased interest in our school store and it has made school wide events much easier to facilitate. Overall we have seen a positive impact at both the classroom level and school wide. We look forward to the continued use of PBIS Rewards and the possibilities that may evolve in the future."
Michelle Hanna, School Psychologist
Aldrich Intermediate School
"PBIS Rewards has provided a quick and efficient way to reward kids with points for displaying appropriate and expected behaviors. It has simplified the process for our building SO MUCH! We look forward to even further expanding how we use it. Thank you for this great product!"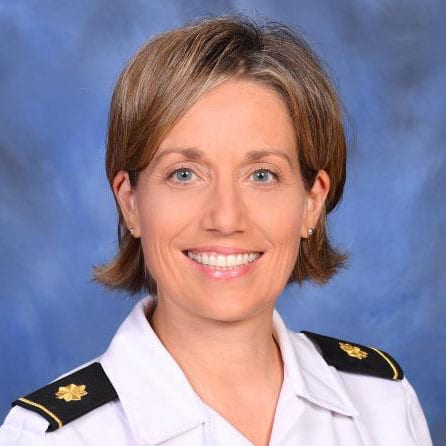 Becky Morris, Assistant Head of School
Sarasota Military Academy Prep
"Since Implementing PBIS Rewards, our students and teachers are more engaged in the PBIS process."
Kristine Eichholz, Principal
AIS First Avenue High School
"Our high school has tried many different tools to help reinforce positive behaviors, with varying degrees of success. We starting using PBIS Rewards in our classrooms and it has been a lifesaver. Our kids are excited to know how many points they have accumulated, love to buy items in our store, and appreciate being positively recognized in a quick, easy, and meaningful way."
Yvette Thomas, English/Language Arts Teacher
Crabapple Middle School
"PBIS Rewards is the best thing that has happened to our school."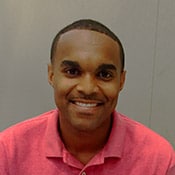 Michael Hill Jr., Assistant Principal
Goldsmith Elementary
"PBIS Rewards helps to create respect for other staff. It extends authority beyond the teaching staff and places it in the hands of everyone who encounters our students. To use PBIS Rewards, each staff member must build relationships with the kids. Including our extended staff in this effort teaches respect for everyone, not just teachers."
Rachel Sanchez, English Language Arts Teacher
North Oaks Middle School
"The PBIS Reward system has positively transformed my classroom. My students work hard to earn their points and have downloaded the student app so that they can monitor what they have accumulated. Some of my hardest behavior challenges have turned into major success stories because they are motivated by PBIS Rewards. Thank you for creating this program and helping teachers and students thrive!"
Kenneth Walker, Director of Operations
Monument Academy
"PBIS Rewards has truly placed the focus on positive behavior within our school. Students are motivated by earning points and are often going above and beyond with positive behavior in order to maximize earnings. The implementation of PBIS Rewards has created an incentive system that youth are highly bought in to and are always wanting to know of their status in!"
Mandy Stout, Physical Education Teacher
Haverhill Elementary School
"We love PBIS Rewards and feel that it is very efficient and user friendly for providing students positive behavior incentives. Thank you!"
Dr. Mandy Barrett, Principal
Gravette Upper Elementary
"PBIS Rewards has helped to drop our discipline referrals by over 50% in one year! Our students understand what is expected of them and are taking great strides to demonstrate positive behavior."