Dear PBIS Rewards Support Staff,

Help! My school does not have a physical school store! Are we out of luck? Can PBIS Rewards still work for us?

Signed,

Desperately Yours
Dear Desperately Yours,
PBIS Rewards can and will still work for you, even if you don't have a physical school store! How? Keep reading and I'll explain.
One of the great features of PBIS Rewards is that it is customizable to fit your needs and those of your school. Schools that don't have a physical school store still have options available. One of these options is to create classroom stores. The store administrator can set up the store to have more generic categories, like "Classroom Item One," "Classroom Item Two," and so on. Teachers can then tie items to those categories within their own classroom, for what works for them. They may choose to set aside time daily, or weekly, for students to redeem those points and shop the store. Teachers may also choose to give students responsibilities in their classroom to help run the store. A teacher can choose not to have tangible items in the classroom store, and instead stock it with rewards such as homework passes, wear a hat to school day, bring a stuffed animal to school, free draw time, etc.
Another option is to set up a grade level store. Teachers could rotate the responsibility of running the store, and again, have students help. Grade level teams can choose age-appropriate items for their stores. A great resource for this is The Ultimate List of PBIS Incentives.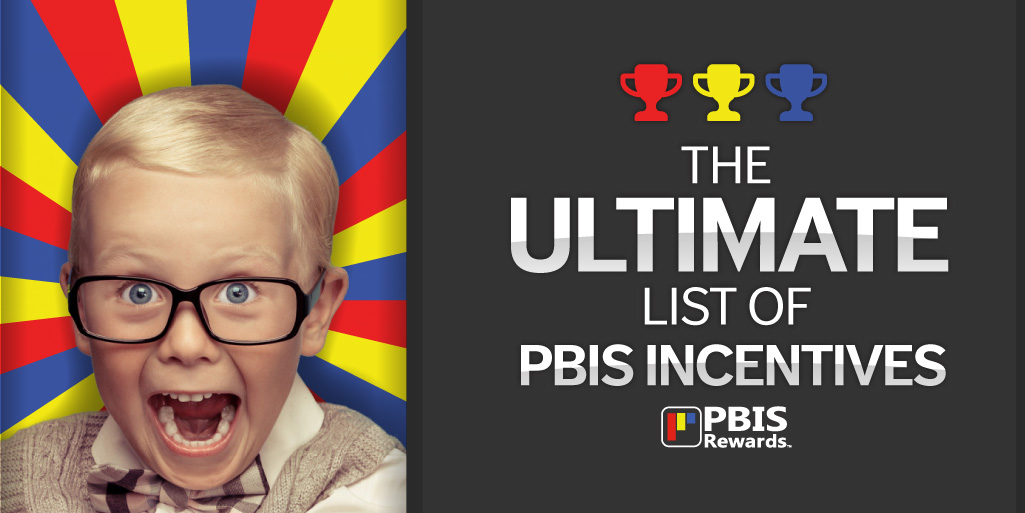 Items are listed by grade levels, price, category, and value.
In today's world of virtual reality, it wouldn't be unusual to have a virtual store. Students will respond to it just as they would a physical store. You may decide to create a physical store in the future, but you can operate a school store using purely virtual options. Utilizing electronic coupons and keeping track is not a problem at all with our new Redeem feature, located under the Store/Events tab. Students can "purchase" their item, and PBIS Rewards will deduct the points from that student's account. Then, it will save the item for them until it is an appropriate time for them to redeem.
Don't let the lack of a physical school store stop you from using PBIS Rewards – you can have a successful program with or without a school store!
Sincerely,
Your Smiling PBIS Rewards Support Staff
Want to learn more about PBIS Rewards?